Initial Installation for a New Tablet
Computer Requirements
Download the Prerequisites from here
Step1: Install Step1 - SqlLocalDB_x86.MSI or Step1-SqlLocalDB_x64.MSI based on your operating system. For Windows 10 – it should be Step1-SqlLocalDB_x64.MSI. This is to install SQL Local DB on your machine.
Step2: Install - Step2 - ReportViewer.msi. This is for viewing the reports.
If you are installing on a particularly low-specification computer - one with very little memory and storage or with a very low power processor, like some of the models available at less than $500 - you should check this.
Registration:
To setup an Inspect5 account. - Go to - https://inspect5.com/account/register. Provide all the details such as first name, last name etc.
User name should be your email address.
Registration form will look like this - the one below does not work, follow the link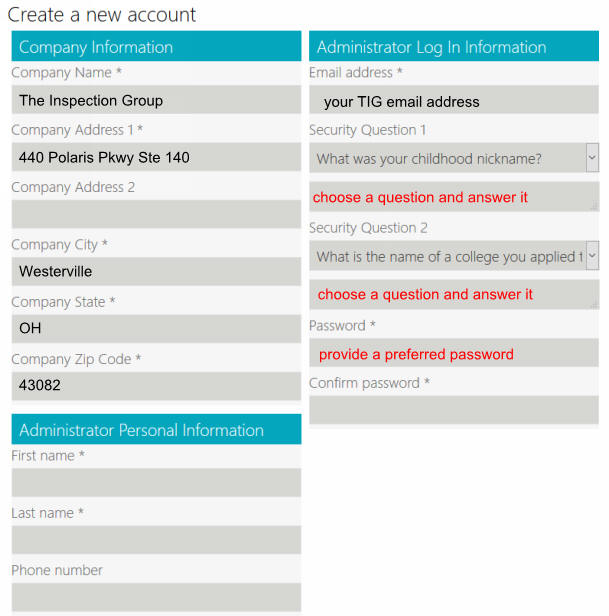 Download and Install:
Step 1: Download this and save where you can find it again:
Step2:Once you have saved the file, double click on it and follow the steps as given in the installation wizard.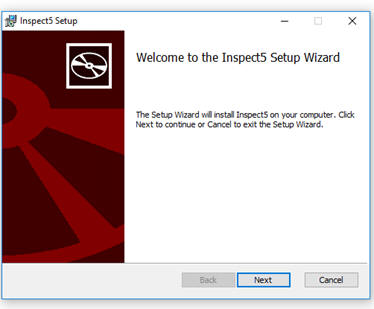 It will be installed automatically in this folder -
C:\Program Files (x86)\The Inspection Group\INSPECT5
A shortcut to the application will be placed on your desktop as well.

Step3:Open Inspect5 software by double clicking the icon on your desktop,
Login with the credentials you have been given: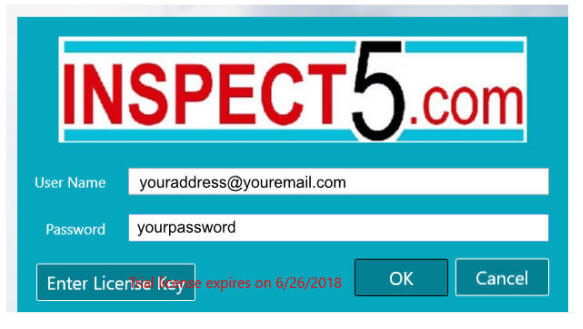 This will be a trial license for 30 days.
Once all done, send in your machine name and you will be issued a new license code with extended period.
What is my machine name?
There are several ways to check this.
If you know how to use your Windows file manager (aka Windows Explorer,) open it and look for "This PC" (in some cases, "My PC.")
Right click on This PC and choose properties
Your computer name will be displayed in the dialog box that opens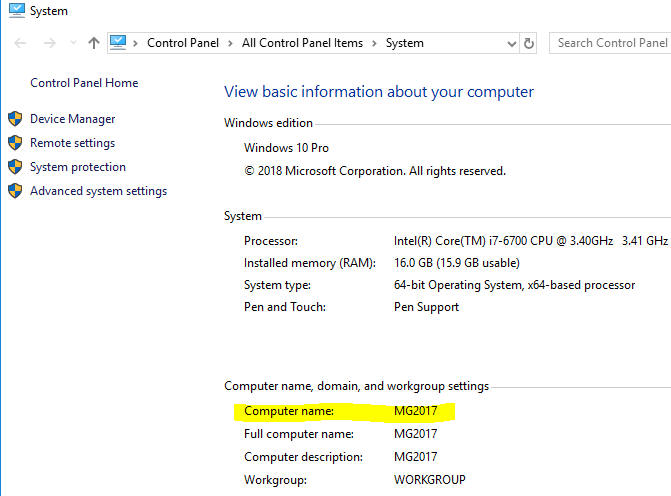 It should be obvious, but MG2017 is my computer name, not yours. :)